This Monkey Shines!
Backed by the power of Sound Grinder, Sound Grinder Pro is the Studio Monkey's secret weapon. Not only does Sound Grinder Pro make quick work of batch processing, but also does nifty tricks like editing waveforms, extracting audio regions and Portion Control™ without leaving the application.
Oh, and this Pro also batch processes with the AU and VST plugins...clever little monkey.
Version 3 now includes:
Apple Silicon
Support for 64-bit
List view audio overview
New Watermark plug-in
Compatibility with MacOS 10.10 or greater
Additional performance and stability enhancements
Learn More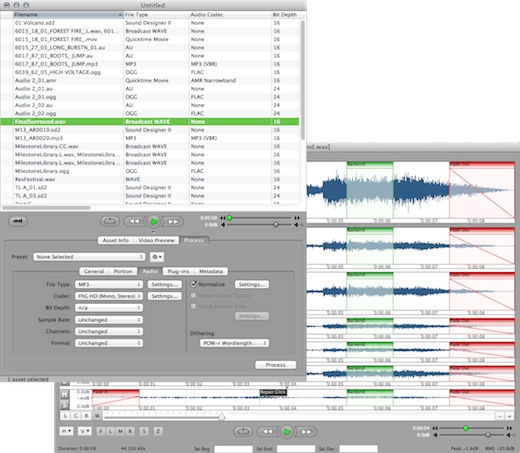 Sound Grinder has worked flawlessly every time I've used it. This program has made delivering large catalogs of music to clients in whatever format they want a non-issue. You guys rock!!!
Chris H.
We have been Monkey Tools customers for three years. Your software is excellent and your customer support is absolutely outstanding! Please feel free to give our endorsement to anyone.
- Doug K.